52 Ancestors 52 Weeks - 2018
| | |
| --- | --- |
| Posted on February 11, 2018 at 7:05 PM | |


Week 7: 52 Ancestors in 52 Weeks: Valentine
What is Love?
 By Nicole Hicks
The theme for Week 7's 52 Ancestors in 52 Weeks challenge is "Valentine".  Valentine's Day…flowers, candy, red, pink, and white, hearts, and love! I couldn't think of how to link "Valentine" to family history!  I've been writing so much lately, I may have run out of things to say. NOT!  So, I'm going to give my brain a break and take the easy way out.
Each year on Valentine's Day I post this scripture about love on Facebook.  I remind people that there is more love to celebrate than romantic love.  Love is family, love is friends, love is you, love is life, and love is God.
So, with that, I say love is the thing that makes the world go 'round, despite all of the awful things we see happening each day.  It's up to each of us to know love, accept love, and spread love.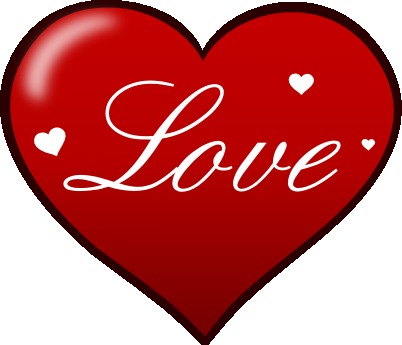 1 Corinthians 13:4-13 New International Version (NIV)
4 Love is patient, love is kind. It does not envy, it does not boast, it is not proud. 5 It does not dishonor others, it is not self-seeking, it is not easily angered, it keeps no record of wrongs. 6 Love does not delight in evil but rejoices with the truth. 7 It always protects, always trusts, always hopes, always perseveres.
8 Love never fails. But where there are prophecies, they will cease; where there are tongues, they will be stilled; where there is knowledge, it will pass away. 9 For we know in part and we prophesy in part, 10 but when completeness comes, what is in part disappears. 11 When I was a child, I talked like a child, I thought like a child, I reasoned like a child. When I became a man, I put the ways of childhood behind me. 12 For now we see only a reflection as in a mirror; then we shall see face to face. Now I know in part; then I shall know fully, even as I am fully known.
13 And now these three remain: faith, hope and love. But the greatest of these is love.
#52ancestors   #kinfolksfamilyhistory   #knowyourhistory   #herstory   #mystory
Categories: 52 Ancestors in 52 Weeks Challlenge